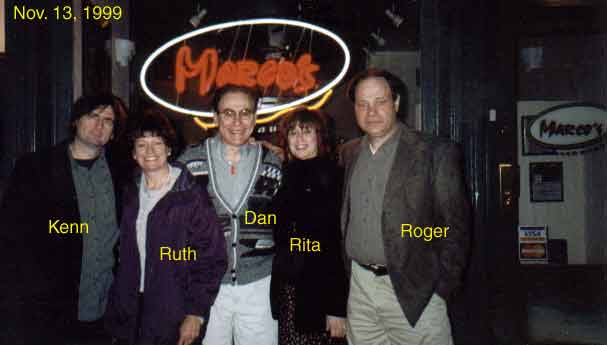 We got together with Kenn to celebrate the 31st anniversary of our dearest friends Roger and Rita. Marco's is across the street from the Betsy Ross House in Philadelphia. Kenn chose the place. Well done, Kenn!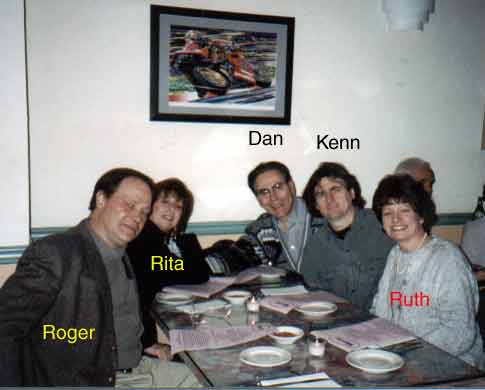 ---
We Love This Guy!

Kenn and I met one night in 1970 in Philadelphia's Rittenhouse Square. He was a 19-year-old kid with a guitar and harmonica and a Bob Dylan repertoire. I was looking for an entertainer for a Quaker youth group.

We became fast friends, and even backpacked Europe together, having many adventures.

In 1972, Kenn showed up at my office (I'm ten years older than he) with the lyrics of his song "Cassady's Bible" written on a scrap of paper, asking me to type it for him. The date was March 3. It would be a month before my wife Ruth and I would meet for the first time.

"Cassady's Bible" has a lovely lyric, and the melody is also very, very pretty. Ruth and I were married in her family's church one year to the day that Kenn asked me to type the lyrics. Kenn played the melody instrumentally during an interlude in our wedding service. It was just beautiful!

Kenn is now a staple of Philadelphia's folk/rock scene, and you can order his CD's, etc., through his web site.
---
---