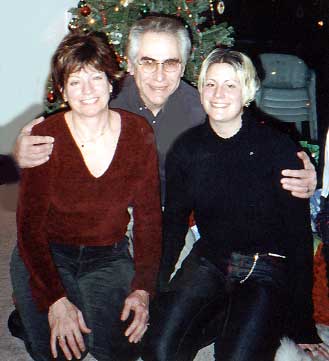 Ruth, Dan and Mathilda Tanner, at Dan's first cousin (once removed) Jason's home, Christmas 2000. We didn't splurge on gifts in 2000. Instead we vacationed on Saint John, US Virgin Islands for the week between Christmas and New Year. You can share some views with us via our "E-tour" link. See our favorite 1999 Christmas gifts.

Us on our twenty-ninth anniversary, photo by Dr. Ronald Abramson, my friend since fifth grade, who with his wife, K Lowenthal, treated us that evening to dinner.

Us on our twenty-ninth anniversary, joined by Ranger.



Mathilda at age 3 with Kermit the Frog in our front garden (1980). She loved the flowers and the Beatrix Potter books we read to her each night - note her Peter Rabbit dress.


Mathilda at age 18 with her senior prom date in our living room (1995). Her date, Pavol, was an exchange student, honor student & math whiz.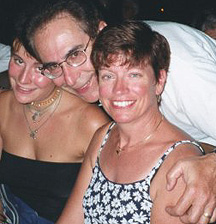 At the swing band concert in the Tabernacle, Oak Bluffs, Martha's Vineyard, July 1999.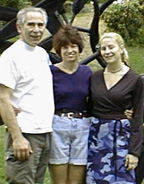 Memorial Day 1998, at Decordova Museum, Lincoln MA.