My Husband Dan Made This for Me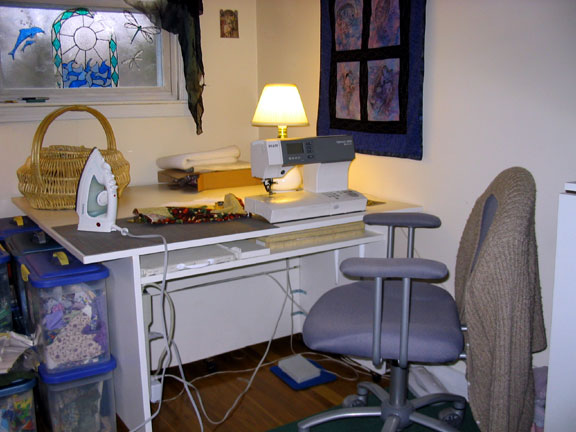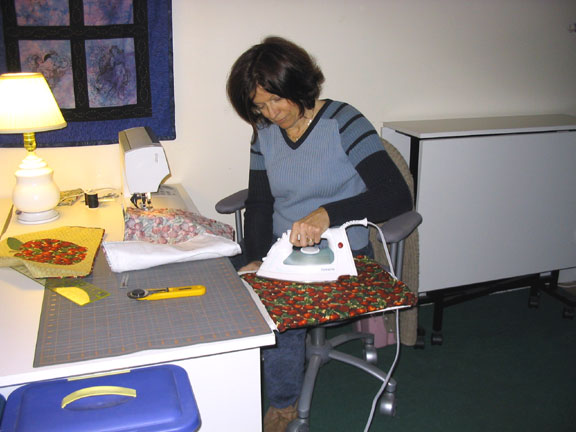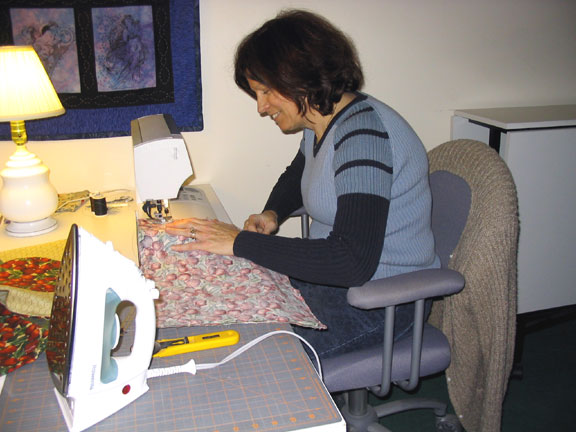 Called "Quilter's Reality", it's from plans in a Clotilde catalog. Factory-made models cost from $700 to nearly $2,000. It took Dan two days to make this at a cost just under $175, and would have been about $150 without the cost of the plans and a couple of tools! It is 49 inches wide, and 24 inches deep (doubling to 48 inches deep when opened). It is mounted on casters and features a pull-out ironing board.
Back to starting point for viewing quilts.
---
---