Baby Quilts
Slide Show of a quilt I made for Luke, son of Sarah & Dave Morin. Sarah is my husband Dan's niece, the daughter of his brother Bob.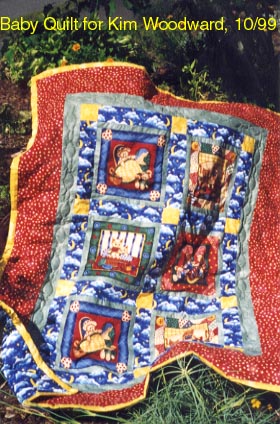 For Michael Woodward, son of our close friends & former neighbors Steve and Kim.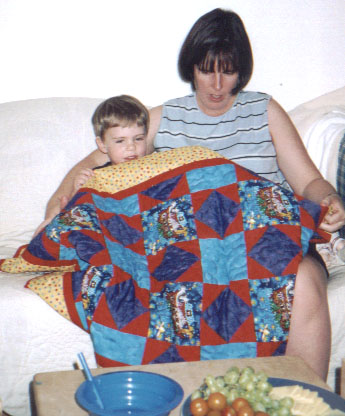 For Connor White. Admiring it are mom Colleen and brother Julien.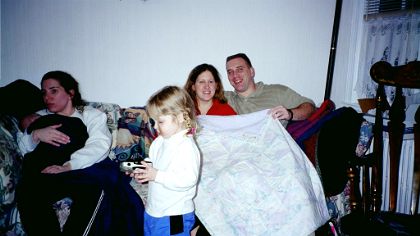 For Liam Thomas Curtin. Admiring it are mom Nicole and dad Phil.
---