Graduation Quilt for Our Daughter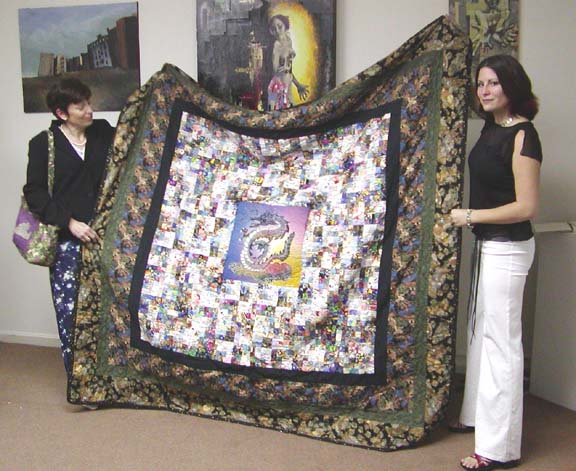 Presented to Mathilda at her gallery reception, May 3, 2002.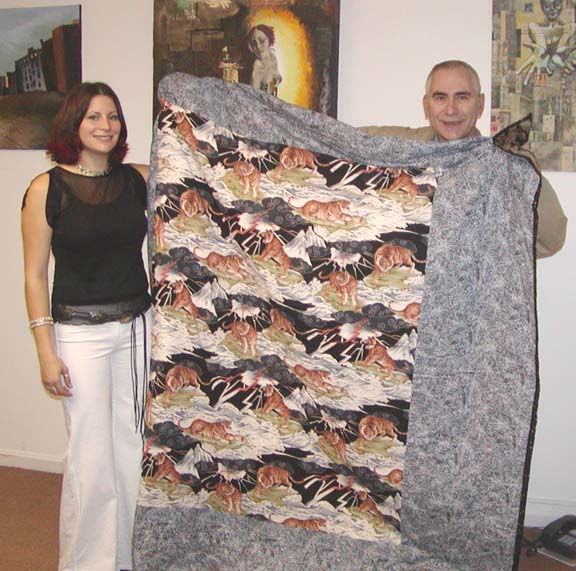 The back of the quilt.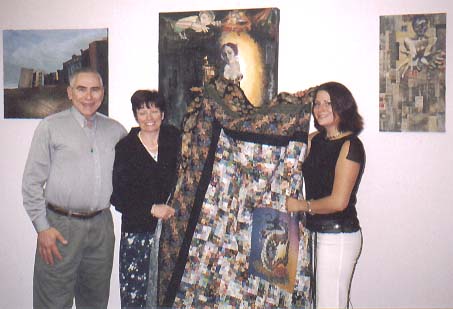 The three of us with the quilt.
Quilt for Naomi and Larry's 25th Anniversary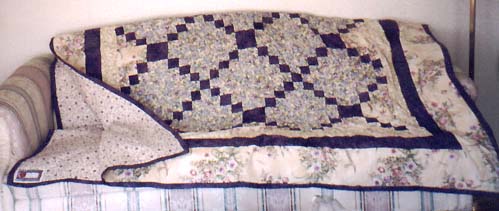 Presented to Naomi (Dan's sister) and Larry Sauer in 2002.
Lap Quilt for a friend, Al Saide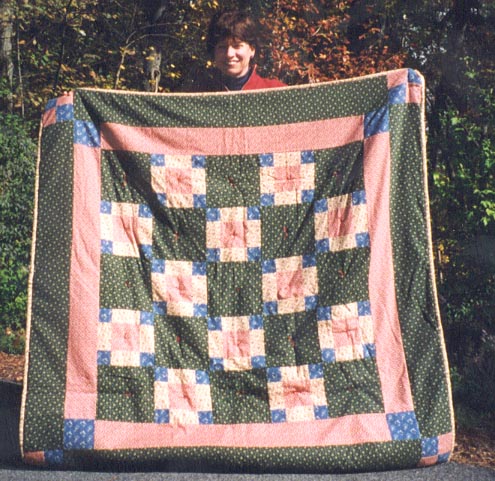 A lap quilt I made in 1998 for our friend Al, in his 80's.
Birthday Quilt for a friend, Joanne Curtin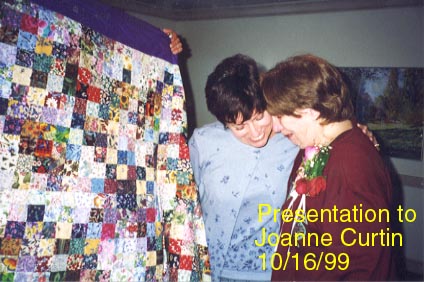 Joanne was obviously moved.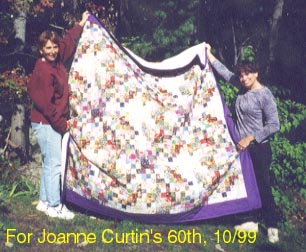 Our neighbor Kathy is helping me hold Joanne's quilt.
Christmas Quilt for Dan's sister Joyce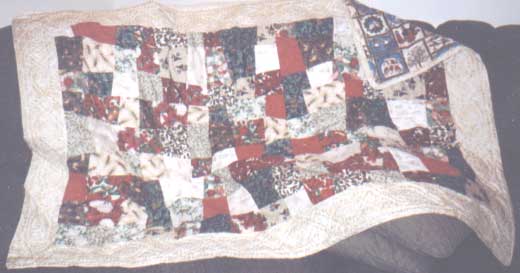 Quilt for my friend Sandy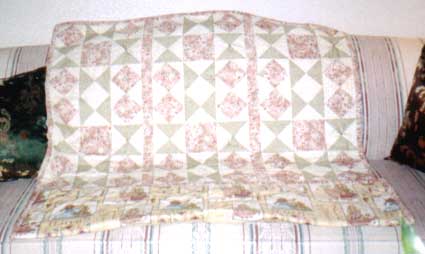 Quilt for one of my husband's cousins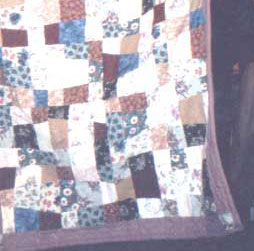 Quilt for our fiend Bobbi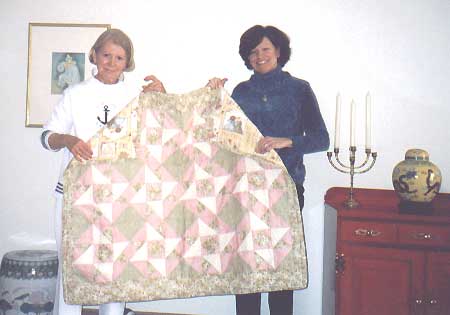 Quilt for our friends in Wales, Tom and Jane Bown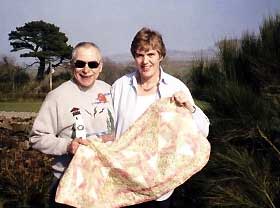 This is Dan with Jane; Tom took the photo.
Quilt for the 35th anniversary of our friends Roger and Rita Rekus

This is the front.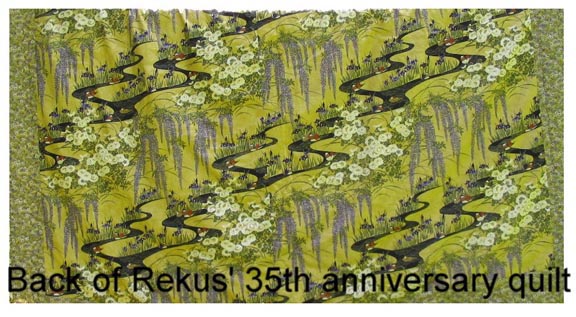 This is the back.
Octagonal Quilt our friend Bobbi's birthday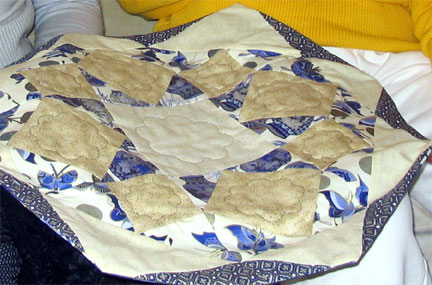 This is the front.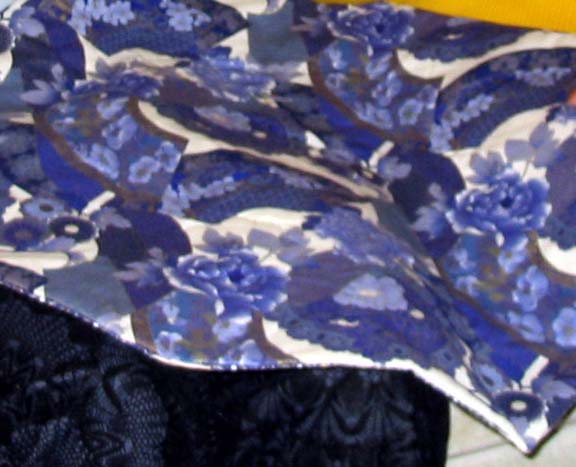 This is the back.
Quilt & Placemats for Our Friend Nathalie
Nathalie lives in the Commonwealth of Dominica
Nathalie has been our dear friend since 1987. We have seen her in our five visits to Dominica, and she and her oldest son have visited us in Massachusetts. Nathalie is a schoolteacher. We plan to live in Dominica when we retire.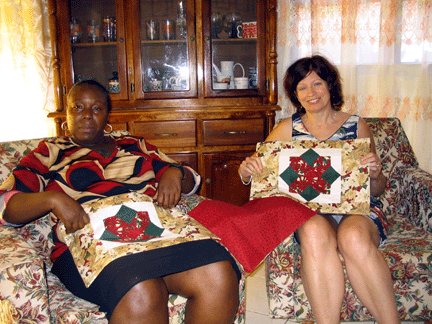 ---
Please use your browser's "back" button to return to my quilt index, or use the following link: Tanner Family Home Page.