Tablecloths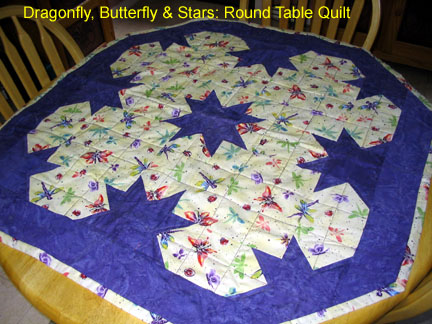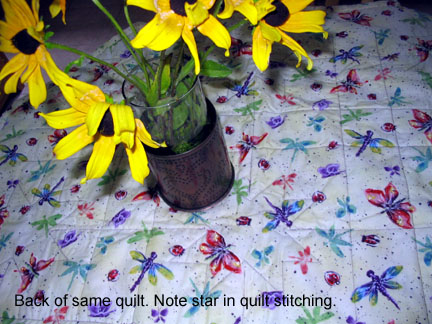 Table-Runners
I made this star design table-runner for my friend Stephanie.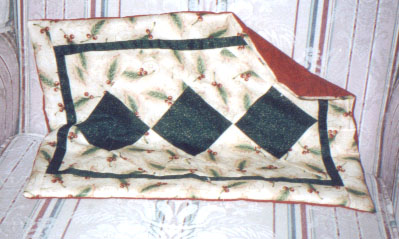 A seasonal tablerunner made in 2001.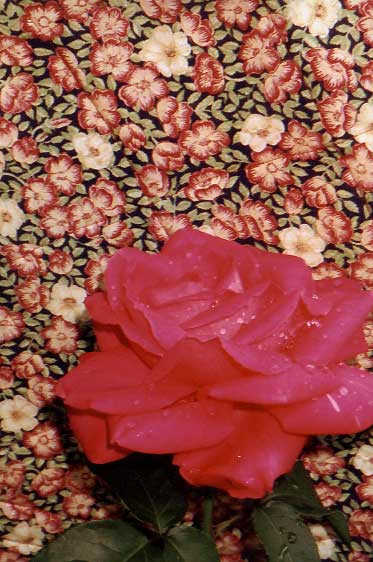 The reverse of this one is roses. Here it is with a rose.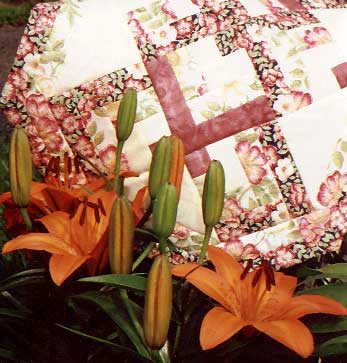 The front of the same table-runner.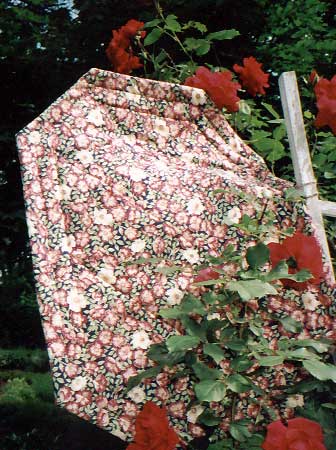 The entire reverse side.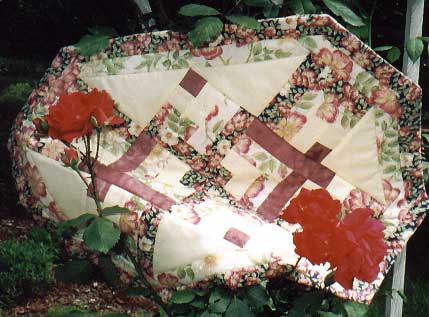 The entire front.
Six Christmas Table Runners, 1999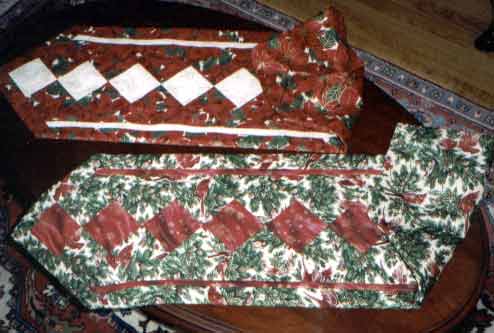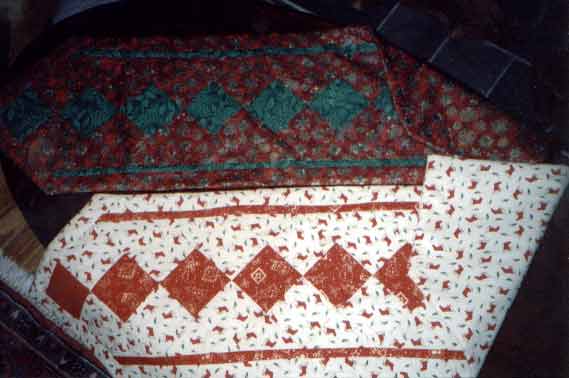 Each one is reversable.
Five Table Runners, Summer 2003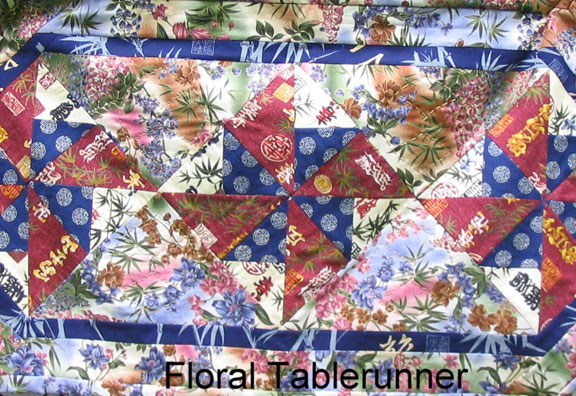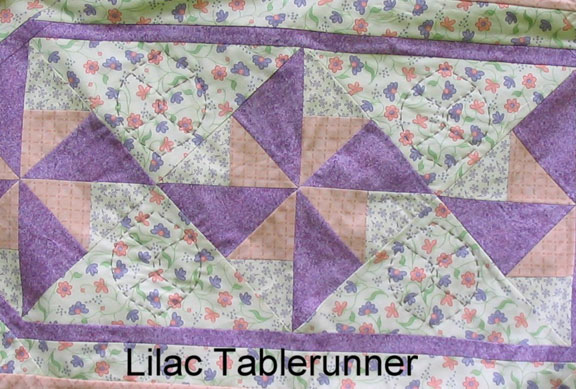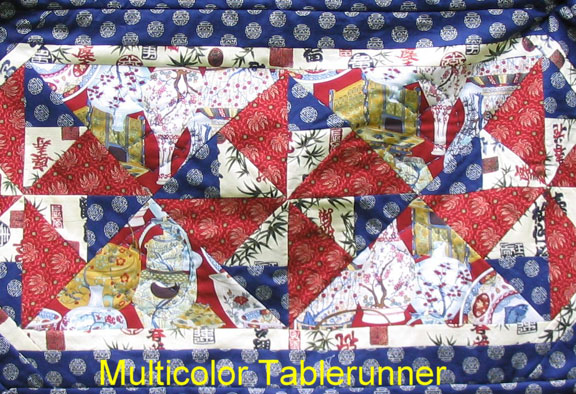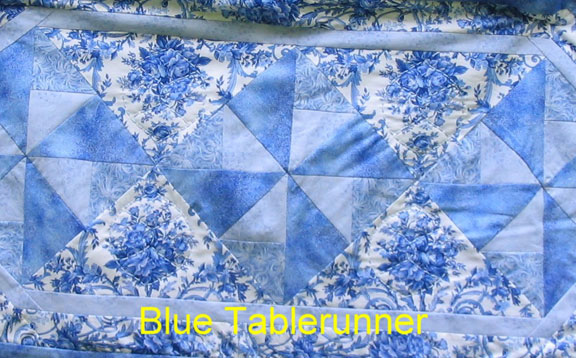 I finished the one above while on vacation on Martha's Vineyard, and Dan took this photo of it on the porch of the cottage "Rivendell" that we rent each year from Glenn & Joanne Ickler in the Martha's Vineyard Camp Meeting Association.
Thanksgiving 2003 Table Runner

I made this one for our dear friends Dr. Ronald Abramson and his wife K Lowenthal, Esq.
Here's the reverse side and label.
Christmas 2004 Table Runner for Nathalie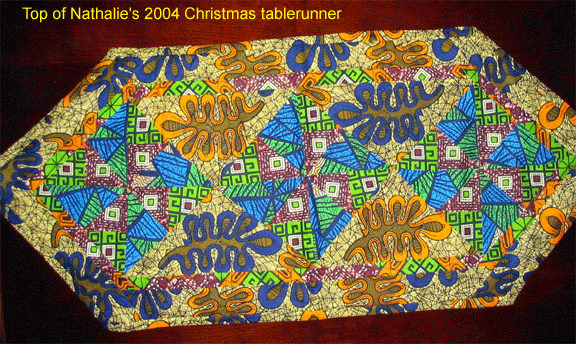 I made this for our dear friend Nathalie, in Dominica.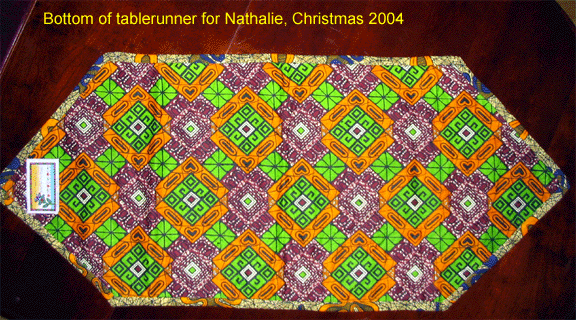 Here's the reverse side and label.
Table Runner Quilts Made as Christmas Gifts (2005)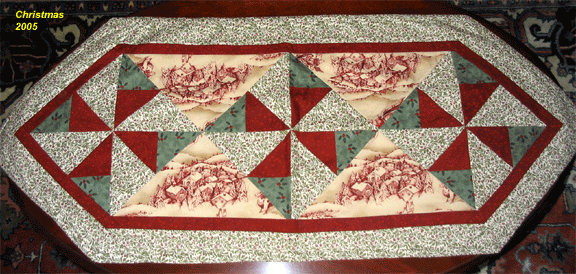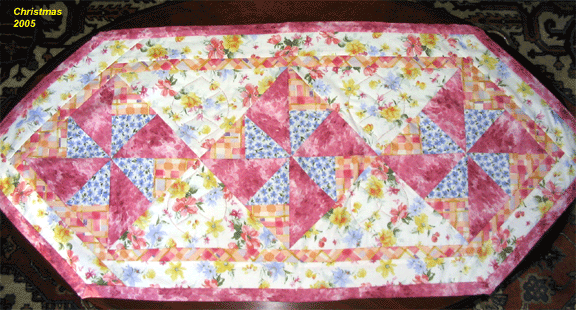 ---