Leaf Motif Applique' Autumn Wall Hanging
The three green leaf cutouts are appliqued with satin-stitches.
Woodford Hill Beach, Dominica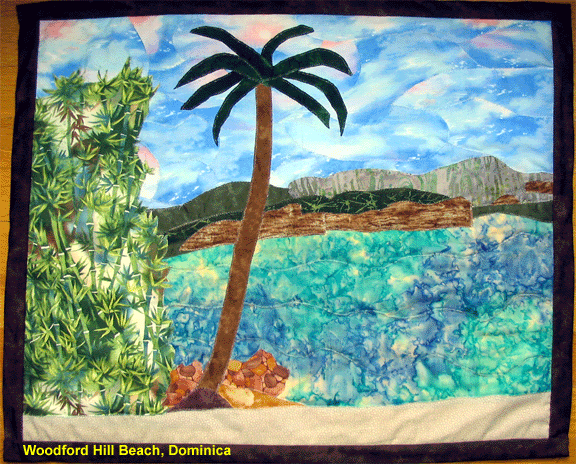 A "paper piecing" work from a panoramic photo that I took.
I had no pattern to work from, and made it from scratch. Texturing the water and finding the fabrics were the hard parts. For a look at Dominica, click here.
Christmas Cactus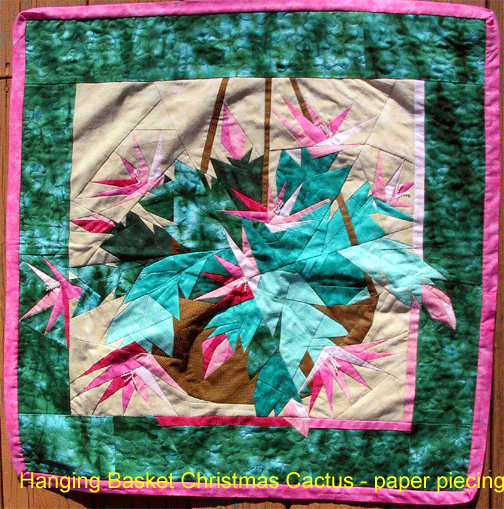 A "paper piecing" work of a hanging basket Christmas cactus. This quilt was a background project that I picked up and put down over about a three year period.
Heliconia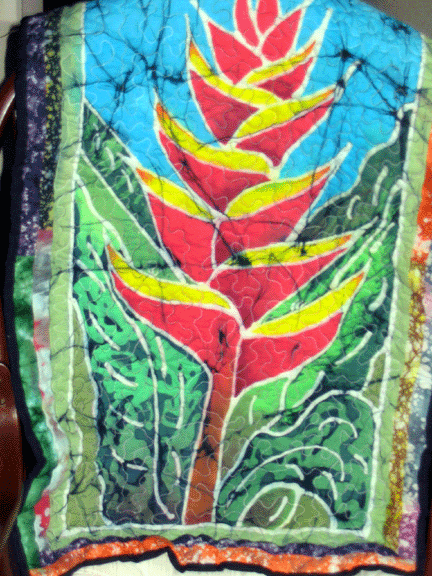 A "paper piecing" work of a heliconia flower, as might appear in Dominica.
Hearts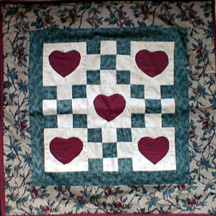 My first quilt sampler.
Nova Scotia Garden
A "paper-piecing" design.
Nature Scene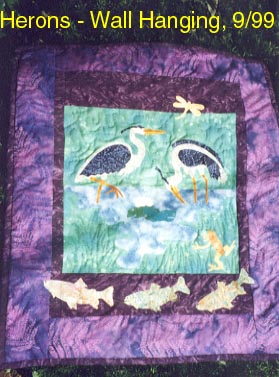 A nature scene I fancied.
Autumn Theme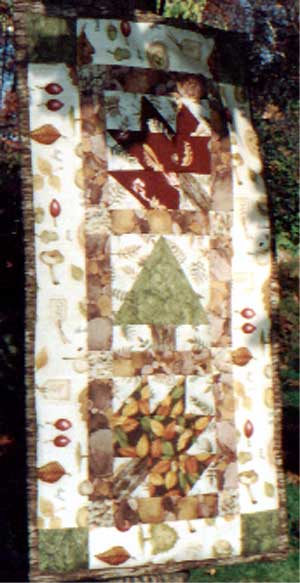 Autumn Theme Wallhanging, 2000
Halloween Theme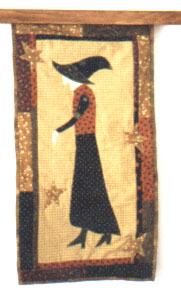 Halloween Witch Wallhanging, 2000
Alphonse Mucha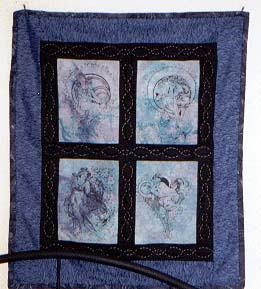 Alphonse Mucha's works have influenced our daughter Mathilda's art.
---