Quilt for Theresa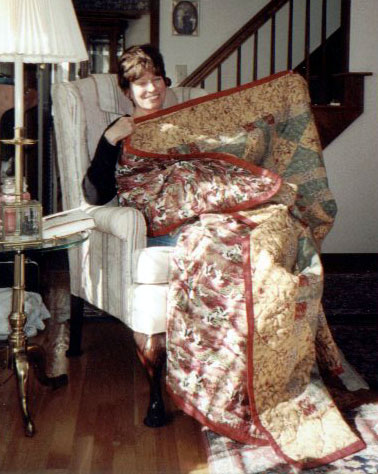 For Theresa Rekus, daughter of our Best Friends Roger and Rita on her April 28, 2001 wedding to Dr. Travis Polk, Ensign US Navy.
Quilt for Sarah
For our niece Sarah Schwartz, daughter of Bob and Suzanne Schwartz on her April 13, 2002 wedding to Dave Morin.
Quilt for Ron and K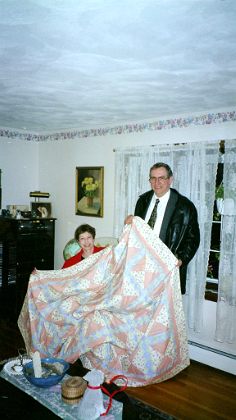 For our friends Dr. Ronald Abranson and K Lowenthal, Esq. on their May 5, 2002 wedding.
---