At Work?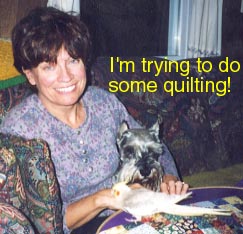 My late miniature schnauzer Cosy and cockatiel Lem occasionally permit me to do my quilting.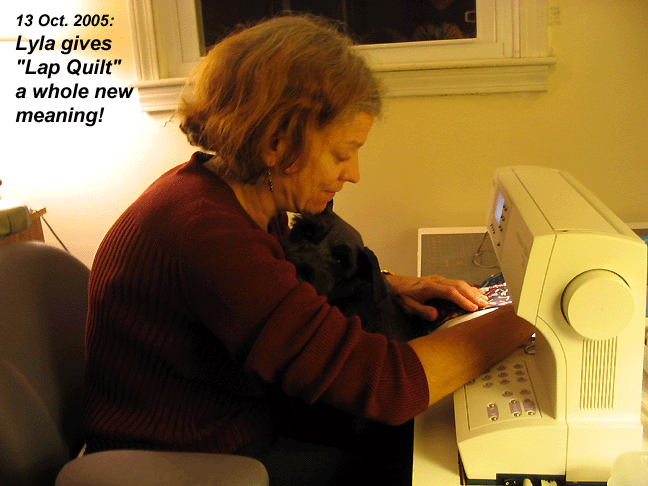 Lyla doesn't behave much differently!
On vacation in Nova Scotia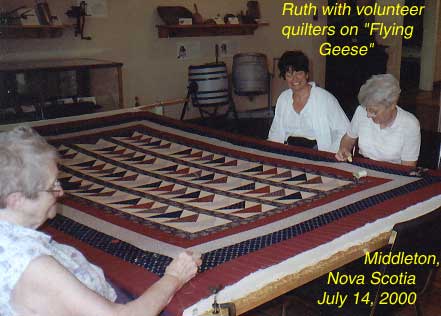 July 2000: There's lots of quilting going on in Nova Scotia!
Links to see my quilts.
This is actually a subset of a slide show about our place there.