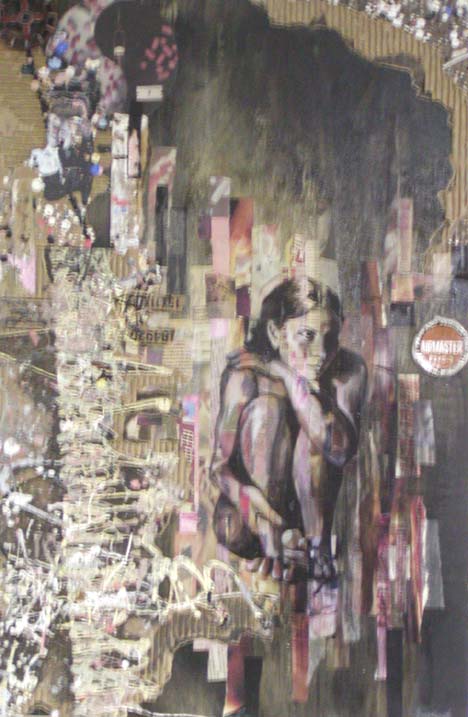 "Slow Burn" - 24" x 36", acrylic paint, collage and found objects on panel.
You can purchase this at www.alwaysshopping.com as a 2/3 size lithograph (18" x 24") on heavy stock, from my limited edition print set. I have signed, numbered, and titled each one by hand.

My Home Page, with other art images I will have made into posters an offer for sale in the future.