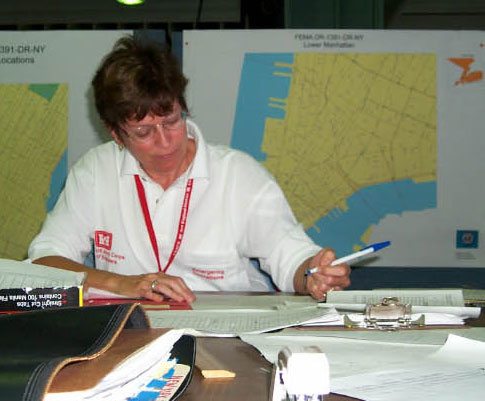 Here I am working at the FEMA (Federal Emergency Mananagement Agency) office set up near "ground zero" of the site of the World Trade Center towers.
I was one of many volunteers from around the USA in many to respond to the call for volunteers. My duty was to help with the administrative burden.
---
Tanner family home page.